Sissy Brown (12m-6a Monday-Friday & Sunday): Hey there, I'm Sissy, but you can call me Miss Moka! I've been in the entertainment industry over 25 years. Choreographer, personal trainer, fitness instructor, radio personality, host/emcee… you name it, I've done it. My professional dance career includes being a former member of the Tennessee Titans Cheerleaders! I have also been a proud member of the AFL Dream Team, traveling across the United States supporting our US Troops.
The Steve Harvey Morning Show: "The Baddest Radio Show in the Land" that airs on 100+ stations nationwide including on V100 WVIB every weekday morning from 6-10 am! Steve Harvey is currently one of the most powerful voices in media, touting a career spanning nearly 30 years as a top stand-up comedian, actor, award winning TV personality and talk show host, best-selling author, entrepreneur, and humanitarian.
Toni Terrell (10a-3p Monday-Saturday): I'm "Your Best Girlfriend" on the radio, I love my career, but in my spare time I enjoy cooking for family and friends. My specialties are Ton's homemade desserts! Apple Pie and Lemon Meringue, not to mention Chicken Taco's and Potato Salad. Fishing is a new hobby for me, and I like a few new T.V. shows, 'Black-ish' for a good laugh and 'Queen Sugar' for some weekly drama. I'm a big fan of most sports and love a good laugh, so expect to smile and giggle while spending time with me!
The D.L. Hughley Show: Airs every weekday afternoon from 3-7 pm. D.L. Hughley is one of the most unapologetic voices of our time and does not shy away from controversy. The D.L. Hughley Show dives head first into hot topics of the day and dishes on the latest news, entertainment, pop culture and what's trending in social media.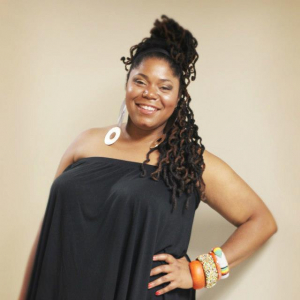 Tasha Simone (7p-12m Monday-Saturday): Hola Mi Amors! When you hear that you know it's time to Groove. It's Tasha Simone, the only sista rock'n your raaaaay-diddly-io! Here's the long and short of it: I'm Zuri's Mom. You'll hear her occasionally on my show. I hold a couple of degrees, including a Master's in Education. Let my friends tell it, I'm always teaching something. I include my faith and my family in all I do. And if you ever want to see how this southern girl gets down in the kitchen, I'm easy to find on all social media platforms. Ok, I gotta go! It's time for the Evening Groove!
*Additional Weekend Programming*

SATURDAY
12-6 am: Erica Lane
6-10 am: Sly King
3-7 pm: Lonni Taylor
SUNDAY
6-10 am: J'Michael
10 am – 3 pm: Big Ant
3-7 pm: Sly King
7 pm – 12 am: Erica Lane